PSE Star Investor Day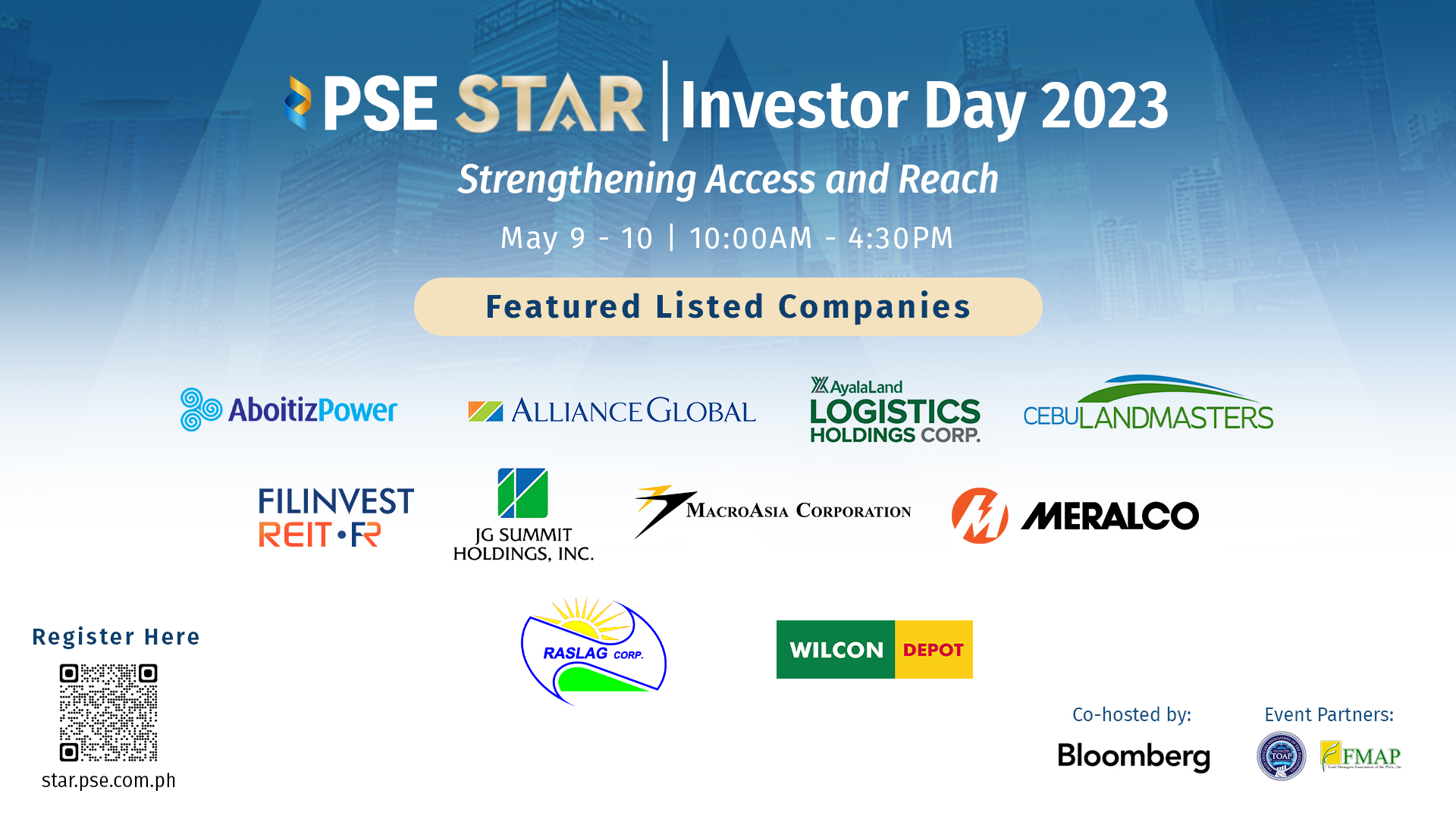 The Philippine Stock Exchange (PSE) will host for free its first run of the 2023 edition of the "PSE STAR (Strengthening Access and Reach): Investor Day" on May 9 to 10 from 10 am to 4:30 pm, featuring select PSE-listed companies.
The two-day virtual event is co-hosted by Bloomberg L.P. with the Fund Managers Association of the Philippines (FMAP) and Trust Officers Association of the Philippines (TOAP) as event partners.  
The event will feature a NEW set of PSE-listed companies from different sectors represented by their top executives and will provide access to their Q1 2023 financial performance, key company updates and growth strategies.
To register, interested parties may scan the QR code below or click https://star.pse.com.ph/
Should you have further questions about the event, please send an email to marketingservices@pse.com.ph.
Disclaimer:
This announcement from the Trust Officers Association of the Philippines (TOAP) or any of its members does not constitute an endorsement of the companies and participants, as well as the views and topics, featured in the PSE virtual sessions.